A Handshake with a Martian
Provoked by my inner curiosity into the UFO scene in the United Kingdom, A Hand Shake with a Martian is a personal investigation into the British UFO phenomena. I embark on a journey that takes me across the UK to try and understand what has occurred. Supported by official declassified documents, this project is a photographic response to my journey. I meet the people who believe in and research ufos, as well as visit the locations where these famous sightings happened.
John
John is a UFO researcher and former police officer who kindly let me photograph him and his collection of research. John provided me with documents and locations to visit relating to the UFO phenomena .
Just one of the many stacks of research John has accumulated over the years.
Kept in this bottle for several years is what appears to be a small shard of metal. This piece of metal was taken from a lady who claimed to have been abducted and implanted by aliens.
John holding what he thinks is an alien "implant". Taken from a women who claimed to have been abducted.
An example of some of the material John supplied me with when researching the projects
John's guidance led me to a location near my home in Brixham, Devon. All of these documents were sourced from the National Archives, taken as screenshots due to the Ministry of Defence declining my request for them in paper form.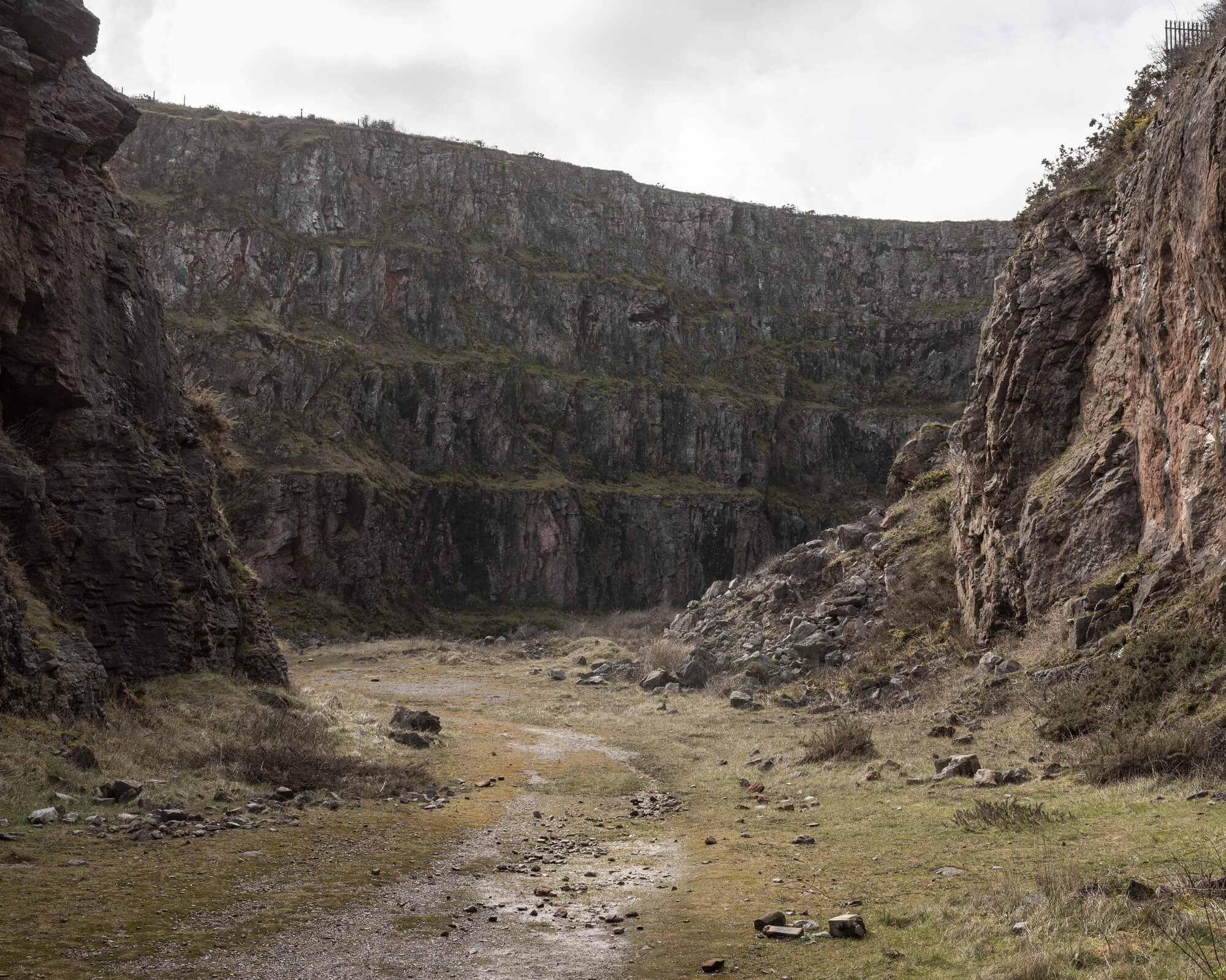 John's research led me to the location of another sighting near my home, this time in Exeter, Devon.
A rather mundane location with no signs of UFO activity, or any reasons to why this sighting occurred.
Rendlesham Forest
After investigating the British UFO phenomena, it became apparent that in order to fully understand the subject, I had to visit the site of the United Kingdoms most famous unsolved UFO event, located at Rendlesham Forest, Suffolk.
Derek and Andrew
I made contact with a man named Derek and arranged to meet him. Derek kindly offered to be my guide and showed me around the site where the UFO incident occurred. Derek and his brother, Andrew, believe in spirits and practice mediumship. Mediumship allows people to see ghosts, aliens and other paranormal entities. Derek told me about the time he had arranged to shake hands with a Martian - Thus giving birth to my title "A Handshake with a Martian".
RAF Woodbridge
Located directly next to the forest, RAF Woodbridge use to house the USAF and was used throughout the Cold War by the Americans. this base, along with its sister base RAF Bentwaters which was rumoured to have stored American nuclear weapons.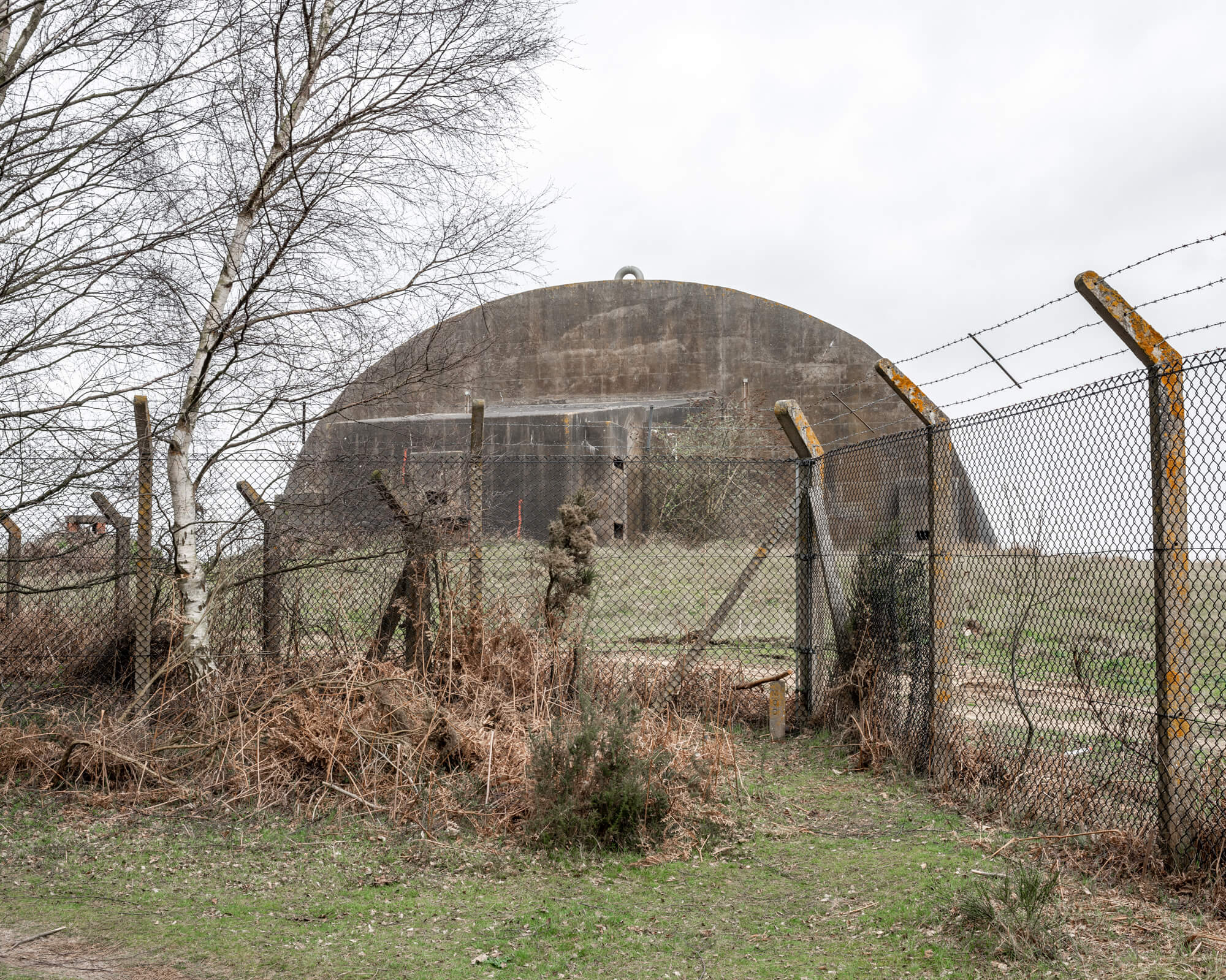 Disused USAF bunkers dating back to the Cold War. RAF Woodbridge and its sister base RAF Bentwaters supposedly stored American nuclear weapons during the Cold War.
Avoiding the Truth?
A mock saucer has been placed at the site where the object was seen in 1980. A somewhat satirical tourist attraction now surrounded with official documents on information boards. However, the truth is that the events witnessed actually happened. The question is, what happened?
Derek had arranged for me to meet a lady called Brenda and a group of mediums who walk around the forest at night. They believe that spirits, ghosts, aliens and other paranormal entities live and are active at night in the forest. I set out to investigate whether there was any truth to this and if there was any relationship to the event that occurred in 1980.
Night Fall
As light faded I began to wait for the group to arrive.
As darkness fell the group arrived. I accompanied Brenda, Bev, Gordy and his two huskies on a night walk around the forest.
USAF Document
Found in USAF archives relating to Rendlesham Forest, this document discusses "[T]he silver men".
With barely any light or equipment, I tried to capture whatever I could. I would like to think that these abstract images represent my mind and the confusion I was feeling, as I was walking in near pitch black with strangers.